Newsroom
The latest news and updates, direct from Snoozemaker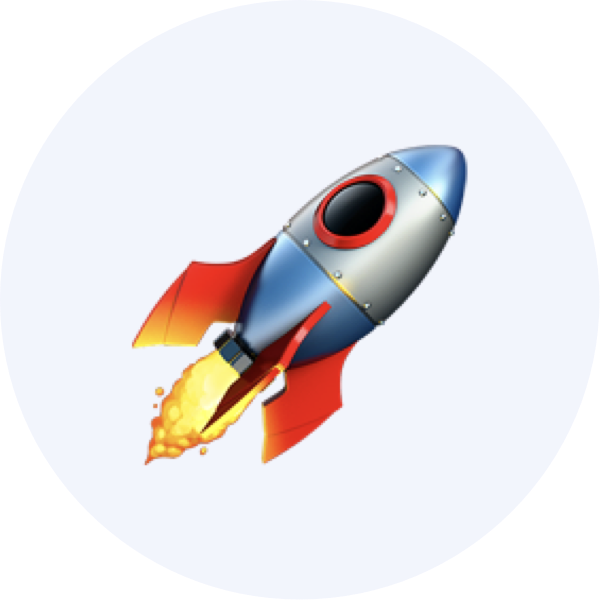 PRESS RELEASE | 27 MARCH 2021
Download Version 1.0
From  App Store
Snoozemaker v1.0 is available to download on iOS from the App Store.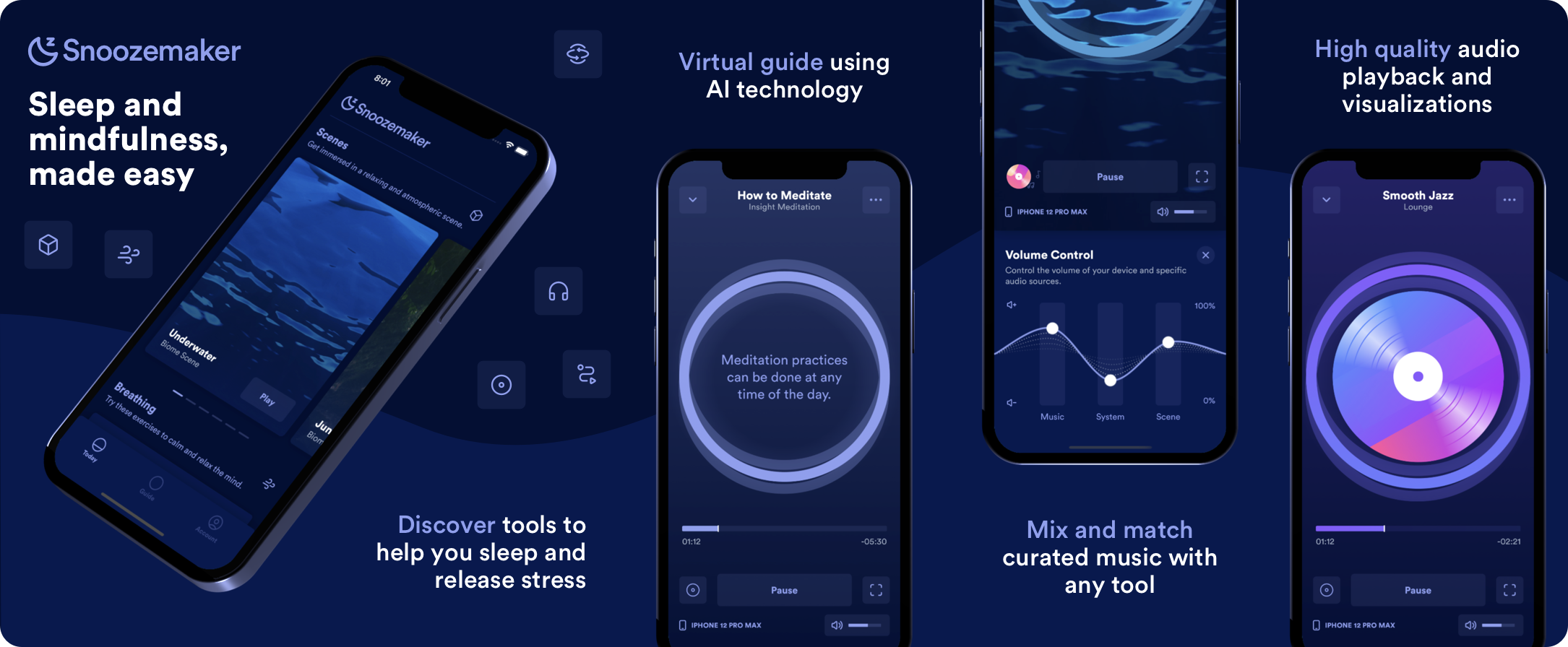 Introducing Snoozemaker — Sleep and mindfulness, made easy with a virtual guide (using AI technology).
The virtual guide is a specialized artificial intelligence built using advanced deep learning technologies to synthesize natural sounding human speech. The synthesized speech is combined with a voice-user interface and closed captioning to create dynamic experiences such as guided meditations and breathing exercises.
---
Discover tools to help you sleep and release stress. Each tools provides high quality audio playback and visualisations.
Scenes
Get immersed in a relaxing and atmospheric scene. Listen in the background or visualize yourself in the scene.
Breathing
Follow the guide through a number of breathing cycles. Breathing is one of the easiest, natural tools to improve your mood and reduce stress.
Music
A collection of curated music to unwind and relax. Listen in the background or be mesmerized by a visualization.
Guided Meditation
Follow the guide through different styles of meditation. Listen carefully to what the guide is saying or focus on the words, or a combination of both.
Sounds
Relax and focus on the sounds moving around you (based on ASMR). Each sound is a binaural recording to create a three-dimensional sound sensation.
Interactive
Tools designed for relaxation that you can control with gestures. Every tool is different and specifically designed to help you de-stress.
---
Snoozemaker+
Pay-once, no subscription and enjoy all access to scenes, music, breathing exercises, guided meditations and more. To make purchases, you need an Apple ID and a valid payment method.
---
For more on Snoozemaker, visit the App Store